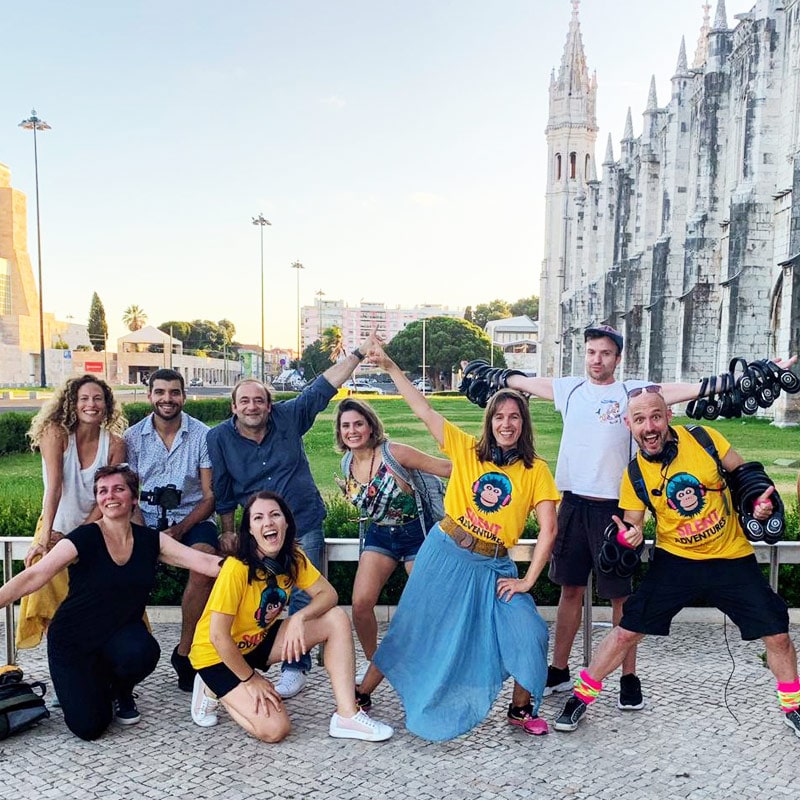 The MOST fun you can have in such a short period of time. Just show up and move! It lifted my mood no end and is a great way to have fun, see Lisboa in a different way and ultimately unleash your JOY. I absolutely loved it. Highly recommended whether you are a solo person or in a group. I will be back!
Rachel Allan
—
The only way to get me to dance in public? A man in headphones and legwarmers to dance along with around the city. This is the most silly fun you can have for an hour… DO IT!
Lucy Pepper
—
You have to try this! It's not easy to describe – imagine a silent disco, being in your own music video and a surreal dream all brilliantly merged together. Then add lots of smiles and some brilliant tunes and you're half-way there. Go!
Alex Reynolds