You've landed in a very special place
Take a look at what we got…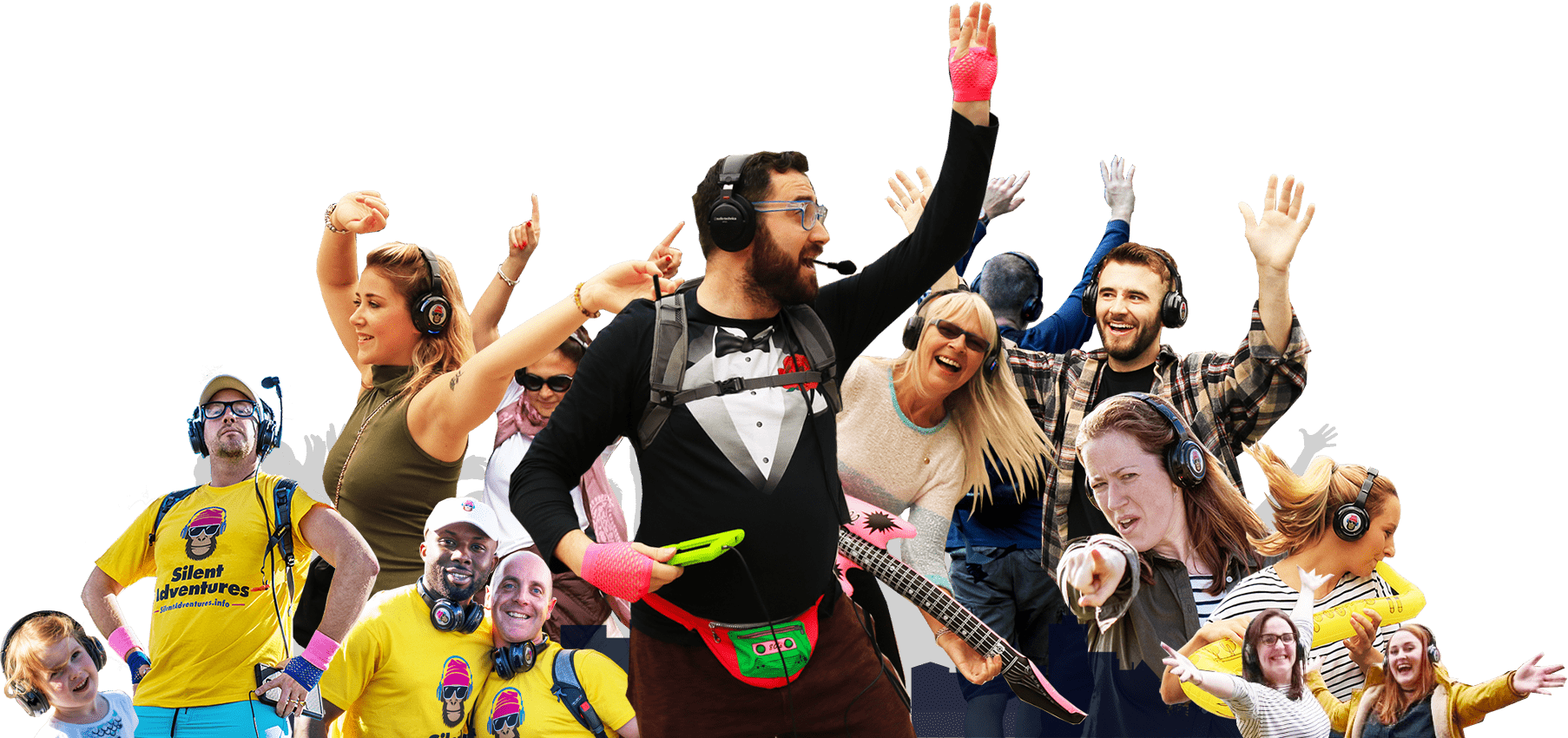 Be Part of Team Silent Adventures in Portugal…
If you're an extrovert who brings the right energy onto a group, that kind of magic and spirit that makes you a great host, then do get in touch. We're looking for people to join our team in Lisboa. Or maybe you know someone who'd be great at it? Check out that and other jobs coming up below…
We're going to be looking for guides and hosts in other cities across Portugal – if you have the right person in mind do let us know!
Be the star of the show! We're looking for outgoing, flamboyant and eccentric personalities to lead and choreograph the adventures, choose the tunes and generally put on an unforgettable adventure!
Our adventure guides are key to herding the group, instigating the dance moves and generally keeping the adventure together! Our guides are also paid commission to promote the tours around.
Do you love fitness and want to be part of a new way to workout? We're are searching for future fitness gurus that are interested in getting involved in our silent fitness adventures! Please reach out to find out more!
What is a Silent Adventure?
Silent Adventures was born in Edinburgh, United Kingdom, and it's currently swinging its way to the beautiful town of Lisbon, carrying a suitcase full of happy dancing parties! We mix those pop tunes that get your feet moving with a tour of Lisbon's stunning sites. You'll let go of inhibitions faster than you can say 'pastel de nata' and sing as if you were in the shower! Our host will hand you a set of headphones and encourage you to discover your best dance moves while belting out those favourite songs that get us all going. We're super excited to meet you and host you aboard the grooviest city tour you'll ever try!

Reach out to us!
If you think doing this as your job sounds like a blast, then let us know by filling out our interest form!